Liana shows you how to make peanut butter and jelly cups at home. Yum! To make these you will need: 3 cups chocolate chips, 1 cup peanut butter, 1 "sleeve" of graham crackers, 1 cup powdered sugar, and a jar of jam. This video originally appeared on Facebook Live on August 4, 2016.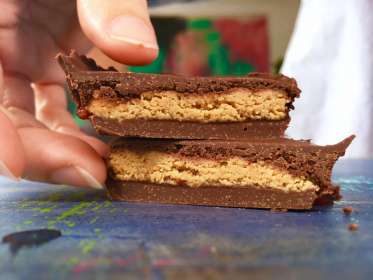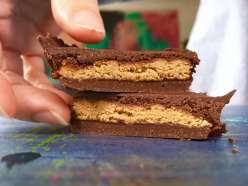 Browse members' projects from this class and share your own work! Learn how to take great photos
here
.
Transcript
Notes
Your timecode tags and notes for this section
Homemade PB&J Cups: 8/4/16 Reviews
105 users recommended this class to a friend

Eleni Roberts
Very good. I've been hesitant to start because not sure how to finish it up. Thanks for the information.
More than 3 months ago

Carmen Johnson
This was amazingly fun to watch! The ladies did a wonderful job teaching this lesson.... I'm hooked on doing this project!
More than 3 months ago

ShirleyA. Tomany
Outstanding! The joy and energy produced by these young ladies is more than entertaining. The information they share is of valuable for anyone who loves fiber art....even those who do not want to mess with the punch needle!!
More than 3 months ago