Liana shows you how to make peanut butter and jelly cups at home. Yum! To make these you will need: 3 cups chocolate chips, 1 cup peanut butter, 1 "sleeve" of graham crackers, 1 cup powdered sugar, and a jar of jam. This video originally appeared on Facebook Live on August 4, 2016.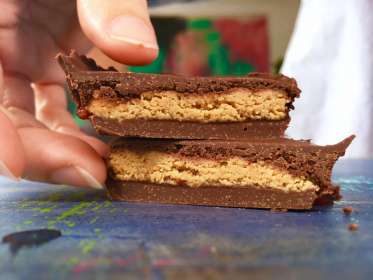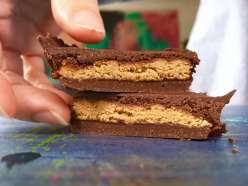 Browse members' projects from this class and share your own work! Learn how to take great photos
here
.
Transcript
Notes
Your timecode tags and notes for this section
Homemade PB&J Cups: 8/4/16 Reviews
11 users recommended this class to a friend
Pink Panda
This craft was really cute and easy. As well, this class was fun to watch. Thanks!
More than 3 months ago
Hattie Bizzle
Everyone needs a crown!! This looks fun and everyone can do their own thing plus inexpensive!
More than 3 months ago