Rebecca Rinquist stopped by the studio to show us how to turn your embroidery into patches. This video originally appeared on Facebook Live on January 16, 2018. Please note that the contest is now closed. To view our liveshoots, tune into our Facebook page on Tuesday and Thursday at 4 pm PST.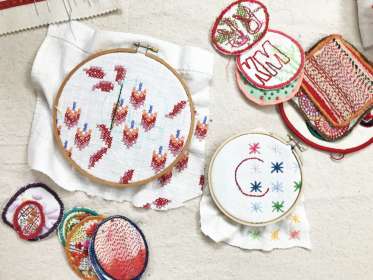 Materials
Here's what you'll need:
Browse members' projects from this class and share your own work! Learn how to take great photos
here
.
Notes
Your timecode tags and notes for this section