Liana shows you how to make peanut butter and jelly cups at home. Yum! To make these you will need: 3 cups chocolate chips, 1 cup peanut butter, 1 "sleeve" of graham crackers, 1 cup powdered sugar, and a jar of jam. This video originally appeared on Facebook Live on August 4, 2016.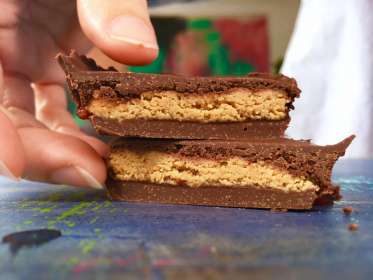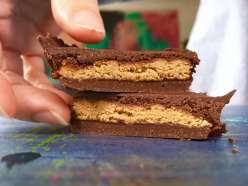 Browse members' projects from this class and share your own work! Learn how to take great photos
here
.
Transcript
Notes
Your timecode tags and notes for this section
Class Reviews
108 users recommended this class to a friend

Melissa Morgan
I love tips on using different types of mediums and tools that someone might just have around the house. It allows viewers to gain comfort in personalizing their final product by going outside the normal materials to add a little individual flair to an otherwise standard and widely used technique.
September 10, 2022