All levels
|
28 min 36 sec
Anne Weil stops by the studio to demonstrate how to make a functional trivet using cotton sash cord. This video originally appeared live March 28, 2019. Please be advised that this giveaway is now closed.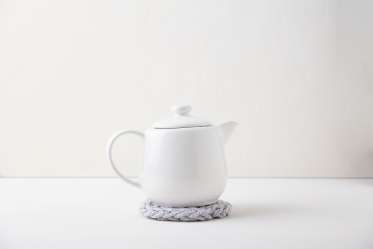 Browse members' projects from this class and share your own work! Learn how to take great photos
here
.
Transcript
Notes
Your timecode tags and notes for this section
Finger Knit a Trivet: 3/28/19 Reviews
36 users recommended this class to a friend
Ruthanna Jeter
I learned a new "trick" today, and will enjoy discovering more about Finger Knitting.
More than 3 months ago

Carole Wehn
Simple pretty and practical. The book Weaving within Reach is great
More than 3 months ago

Christine G Reardon
I have arthritis in my hands and carpal tunnel. I've found that I can use my hands without knitting needles and crochet hooks so I began using the loopy yarn to make blankets for toddlers. This video class has open new doors for me. I look forward to purchasing your book and additional videos. Thank you.
More than 3 months ago