Liana shows you how to make peanut butter and jelly cups at home. Yum! To make these you will need: 3 cups chocolate chips, 1 cup peanut butter, 1 "sleeve" of graham crackers, 1 cup powdered sugar, and a jar of jam. This video originally appeared on Facebook Live on August 4, 2016.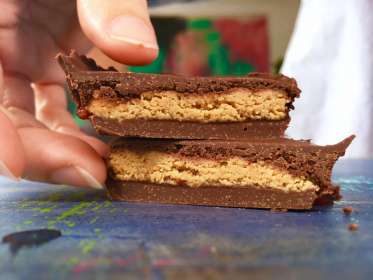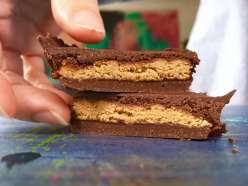 Browse members' projects from this class and share your own work! Learn how to take great photos
here
.
Transcript
Notes
Your timecode tags and notes for this section
Class Reviews
125 users recommended this class to a friend

Cheryl Kerr
This class was fun to watch and very informative as to supplies, color contrast, etc. Would definitely recommend it to anyone who wants to paint!
January 18, 2023
Dina Ali
I enjoyed this class. I had so much fun painting along while sipping a cup of tea. Thank you.
January 2, 2023

pat Palus
It was nice to see flowers that are different shapes. More abstract than reaistl. The use of a variety of colors made a very pretty painting.
January 1, 2023