Liana shows you how to make peanut butter and jelly cups at home. Yum! To make these you will need: 3 cups chocolate chips, 1 cup peanut butter, 1 "sleeve" of graham crackers, 1 cup powdered sugar, and a jar of jam. This video originally appeared on Facebook Live on August 4, 2016.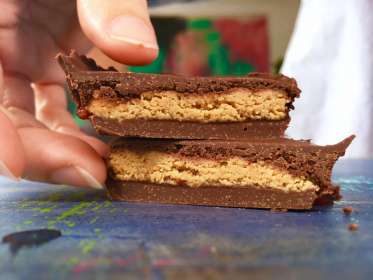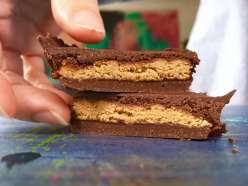 Browse members' projects from this class and share your own work! Learn how to take great photos
here
.
Transcript
Notes
Your timecode tags and notes for this section
Homemade PB&J Cups: 8/4/16 Reviews
23 users recommended this class to a friend

Rebecca Nowak
Probably the least helpful video I've watched on this site. Between the absolute clutter on the table, bad camera angles, and unfinished segments, this felt like a tease or a promo video. I can get better inspiration on Pinterest.
November 28

Valerie Rossi
I felt this was very disjointed. I would prefer to see a project from start to finish rather than an overview of various items. Very beautiful supplies and the finished project lying around were gorgeous.
More than 3 months ago

Nalini Haynes
It's more of a really long info mercial than a class. Even when actually making cards, a lot of the time the camera is too high up so it's including so much product scattered around that I find it difficult to see what's actually happening. I wouldn't watch something like this on YouTube for free: I don't watch unboxing videos either.
More than 3 months ago