Crochet Edge Baby Blanket
Liana shows you how to make peanut butter and jelly cups at home. Yum! To make these you will need: 3 cups chocolate chips, 1 cup peanut butter, 1 "sleeve" of graham crackers, 1 cup powdered sugar, and a jar of jam. This video originally appeared on Facebook Live on August 4, 2016.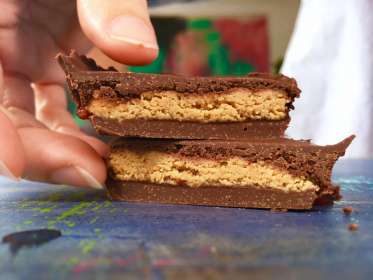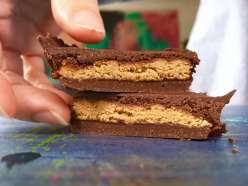 Browse members' projects from this class and share your own work! Learn how to take great photos
here
.
Transcript
Notes
Your timecode tags and notes for this section
Class Reviews
31 users recommended this class to a friend

Michele Funnell
Loved learning this class from her! She had me learning and laughing, a sign of a great teacher in my book! Thank you so much!
February 12, 2023
Marcia Vandenheuvel
How about finishing the edging or crochet off? What do I do with the tails?
More than 3 months ago

Terri Monroe
This was awesome!! I love her humor (I think we're related!) I can't wait to find my supplies and start making these! Now I'm also thinking I need a blade wall!
More than 3 months ago