Liana shows you how to make peanut butter and jelly cups at home. Yum! To make these you will need: 3 cups chocolate chips, 1 cup peanut butter, 1 "sleeve" of graham crackers, 1 cup powdered sugar, and a jar of jam. This video originally appeared on Facebook Live on August 4, 2016.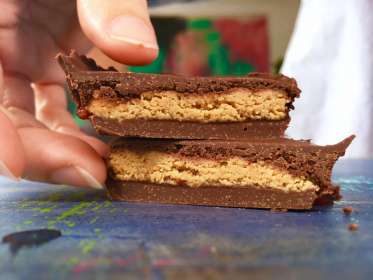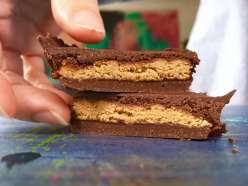 Browse members' projects from this class and share your own work! Learn how to take great photos
here
.
Transcript
Notes
Your timecode tags and notes for this section
Homemade PB&J Cups: 8/4/16 Reviews
222 users recommended this class to a friend

CJ Tripp
I love seeing and hearing different ways to organize your creative space. Thank you
More than 3 months ago

Katie Lentz
I love the map pin idea! I haven't tried it yet, but I just ordered a pack of them so I can display some of my artwork without having to use nails.
More than 3 months ago

Ayla Newman
Really gave solid, workable ideas that got me thinking about redesigned my art area. Thank you!
More than 3 months ago