Diva Pyari (a.k.a. Linea Carta) gives a brush lettering demo and then shows how to hand letter super cute Valentine's Day cards. This video originally appeared on Facebook Live on February 2, 2017. To see more from Diva, visit her
web site.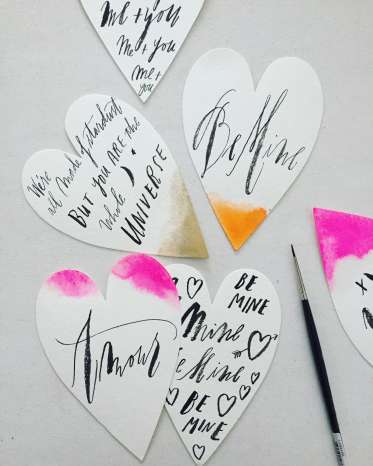 Materials
Here's what you'll need: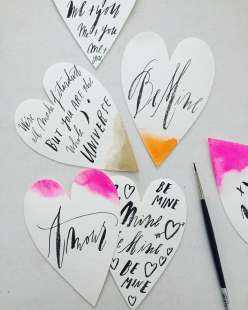 Browse members' projects from this class and share your own work! Learn how to take great photos
here
.
Notes
Your timecode tags and notes for this section