Liana shows you how to make peanut butter and jelly cups at home. Yum! To make these you will need: 3 cups chocolate chips, 1 cup peanut butter, 1 "sleeve" of graham crackers, 1 cup powdered sugar, and a jar of jam. This video originally appeared on Facebook Live on August 4, 2016.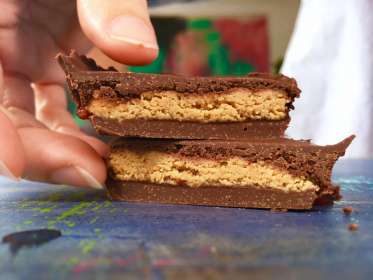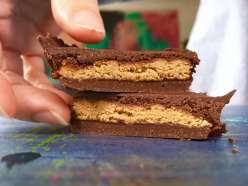 Browse members' projects from this class and share your own work! Learn how to take great photos
here
.
Transcript
Notes
Your timecode tags and notes for this section
Homemade PB&J Cups: 8/4/16 Reviews
107 users recommended this class to a friend

Sheila Yamaguchi
Excellent way to decorate my shelves some because the shelves looks so messy.
More than 3 months ago

Betty Barrett
The application was easy to understand and apply successfully. The chit-chat between the two people demonstrating was a bit distracting. I would have preferred Step 1 - through Step 6 and then the discussion about paper companies and how to gauge the size paper needed to the book dimensions.
More than 3 months ago