Liana shows you how to make peanut butter and jelly cups at home. Yum! To make these you will need: 3 cups chocolate chips, 1 cup peanut butter, 1 "sleeve" of graham crackers, 1 cup powdered sugar, and a jar of jam. This video originally appeared on Facebook Live on August 4, 2016.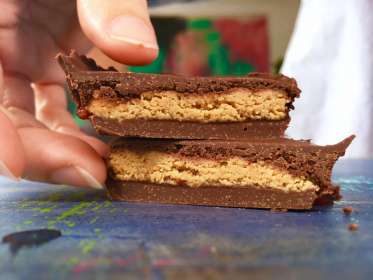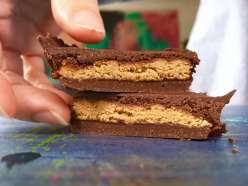 Browse members' projects from this class and share your own work! Learn how to take great photos
here
.
Transcript
Notes
Your timecode tags and notes for this section
Homemade PB&J Cups: 8/4/16 Reviews
52 users recommended this class to a friend
Barbara Mack
I loved this class. I'm not living with my grandchildren presently and will now only see them once a month. Over that weekend, I want to teach a new project. This is perfect - I'm sure they'll enjoy this very much. I love the presenter's attitude. I believe that teachers should never have egos because they should always promote the ideology that we all are perpetual students. She has such a welcoming attitude toward the two suggestions made. I obviously enjoyed her presentation very much!!!
More than 3 months ago

Pamela Robinson
Nice class. Fun to watch and inspires me to learn about and do more crafts.
More than 3 months ago
Pink Panda
This was a great craft, I loved how easy making paper pinwheels was! Thank you for this class!
More than 3 months ago