Liana shows you how to make peanut butter and jelly cups at home. Yum! To make these you will need: 3 cups chocolate chips, 1 cup peanut butter, 1 "sleeve" of graham crackers, 1 cup powdered sugar, and a jar of jam. This video originally appeared on Facebook Live on August 4, 2016.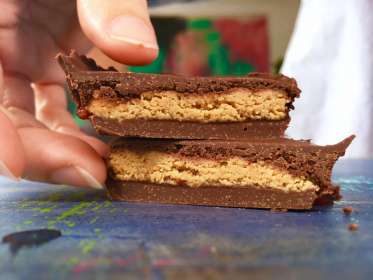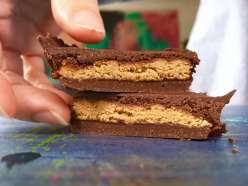 Browse members' projects from this class and share your own work! Learn how to take great photos
here
.
Transcript
Notes
Your timecode tags and notes for this section
Class Reviews
158 users recommended this class to a friend

Annette McCarter
wow it s cool doing easy way not thought of it and so easy to do it thxz again
More than 3 months ago

Anne Bridge
Easy quick project. Think it could also look and feel great as a summer piece sewn in a lightweight drapey fabric, like rayon. Of course all raw edges would need to be finished either with a serger or double fold hem and French seams on the sides. Just a suggestion.
More than 3 months ago