Courtney demos the newest palettes from Prima Watercolor Paints. Please be advised that this video originally appeared live November 6, 2018 and that the giveaway is now closed.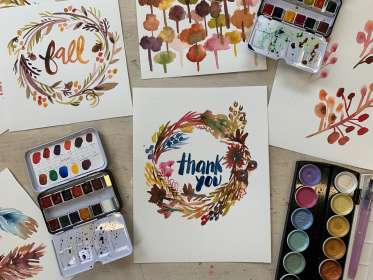 Browse members' projects from this class and share your own work! Learn how to take great photos
here
.
Transcript
Notes
Your timecode tags and notes for this section
Class Reviews
100 users recommended this class to a friend
Andrea Wörner
It ist such a inspiring way to play with watercolors. Thank you for the encouagement!
January 19, 2023

pat Palus
Gave me some great ideas for painting wreaths and feathers. She makes it look so easy. I just need to practice.
December 31, 2022
Gina Telling
LET'S GOOOOOOOOOO!!!!!!!!!! IT'S AWSOOOOOOOOOOOOOOOOOMME!!!!!!!!!!!!!!!
More than 3 months ago