All levels
|
13 min 12 sec
See how Courtney uses simple image transfers to decorate spooktacular glass votives. This video originally appeared live October 3, 2019.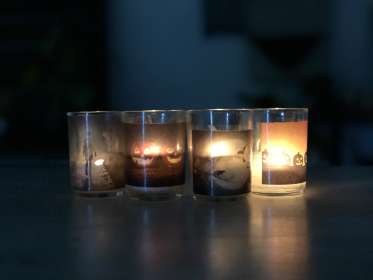 Browse members' projects from this class and share your own work! Learn how to take great photos
here
.
Transcript
Notes
Your timecode tags and notes for this section
Spooky Transfer Votives: 10/3/19 Reviews
31 users recommended this class to a friend
Kendra Williams
I loved this class! I thought the information about copyright free images was important for beginners. I also liked that Courtney made sure to point out that the tape won't melt or fuse to the glass votive holders.
More than 3 months ago