Screen Printing for Beginners
Total Time: 1 hour 17 mins 25 secs
If you're brand new to screen printing, this three-part course is the perfect place to start. Screen-printing pro Hilary Williams shows you how to create stencils using tracing paper and use them to make simple prints on paper. Once you've gotten the feel for pulling consistent prints, she shows you the ins and outs of printing on fabric. At the end of this course, you'll know how to set up a screen printing studio, clean and care for your tools, and create successful prints on paper and fabric using any artwork you please.
Screen Printing for Beginners
Part 1:
Screen Printing for Beginners: Screen Printing with Tracing Paper Stencils
Hilary Williams
Start screen printing with a simple stencil cut from regular tracing paper. In the first class, Hilary explains the basics of screen printing, demonstrating how much ink to use, what the consistency should be, and the right pressure to use when printing. She also shows simple registration techniques (so your print lands in its intended spot), and how to add a second layer of color to your prints. This is an easy way to start printing without any fancy equipment.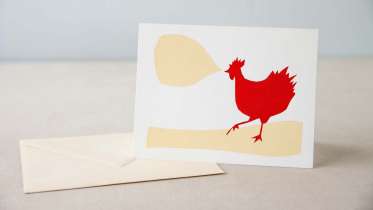 Part 2:
Screen Printing for Beginners: Screen Printing Cards
Hilary Williams
Print custom cards to have on hand for any occasion. Hilary uses tracing paper stencils and a basic screen-printing setup to print these cards, so there's no need to burn screens or do any complicated prep work. This class provides a great opportunity to keep practicing your screen-printing skills and create a set of professional looking handmade cards.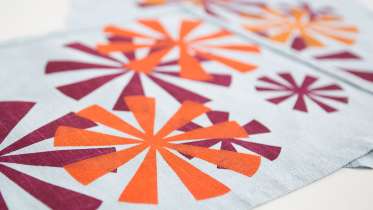 Part 3:
Screen Printing for Beginners: Screen Printing on Fabric
Hilary Williams
Now that you're a pro at printing on paper, it's time to learn how to screen print on fabric. Instead of using tracing paper stencils, this class uses a medium called frisket, which is a self-adhering transparent film. Hilary will show you how to create stencils and make placemats featuring a two-color layered print. This technique also works great for tea towels, pillowcases, curtains, or printing yardage of fabric for fashion projects.
Who's Recently Taken This Class
Meet other Creativebug crafters who have recently taken this class.