If you've ever considered printmaking but were daunted by the wide array of materials available, this thorough primer is essential viewing. In this Daily Challenge, artist and printmaker Katharine Watson introduces the basic tools and techniques needed to create prints at home. Beginning with the basics of safety and mark-making, you'll learn the full process of designing, transferring, carving, and printing an image. Once you've mastered the basics, learn how to make repeat prints on a single page and how to print on fabric. Katharine encourages play and experimentation while giving you her time-tested methods, and demonstrates how easy it can be to develop a fine art practice even with a simple home setup.
Here's what you'll need:
Linoleum: Katharine prefers Soft-Kut but you'll be testing the following: 4x6" of Golden-Cut, 4x6" and 5x7" of Wonder-Cut, three 4x6" pieces of Mounted Battleship Grey, one 4x6", five 5"x7", one 9x12" piece Soft-Kut
Paper cut to 8.5 x 11" and 11 x 14" – Katharine uses text weight French Paper and Canson Edition Printmaking Paper
Speedball carving tool set with #1, 2, 3 and 5 blades
Pfeil Set C carving tools (optional)
Black Caligo Safe Wash ink
White Caligo Safe Wash ink
Blue Jacquard Screen Printing ink
Brayer
Palette, plexiglass or glass sheet with taped edges
Dish soap
Rags
Razor blade scraper
Baren or metal spoon
Tracing paper
Pencil sharpener
Linen or cotton fabric
Ruler
Painter's tape
Scissors
Sharpie
Pencil
Ballpoint pen
White Uni-ball Signo
Sharpie Magnum (optional)
Scrap paper
Class PDF for transfer images
Downloads:
Learn how to:
Transfer images onto linoleum for carving
Set up registration for block printing
Carve on four different types of linoleum
Carve positive and negative images
Print on dark and light papers
Print on fabric
Create a repeat print
Work with oil-based inks that clean up with water
Produce your own edition of fine art prints
What you'll get:
A 31-day series of easy-to-follow video lessons on how to carve and print with linoleum blocks
32 HD video lessons you can access online anytime, anywhere
Detailed supply list
Step-by-step instruction by artist Katharine Watson
The ability to leave comments, ask questions, and interact with other students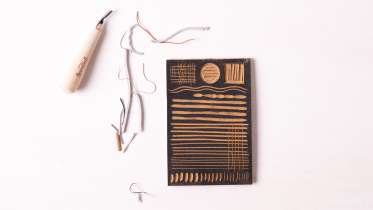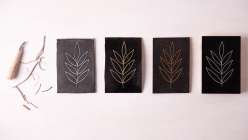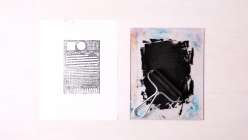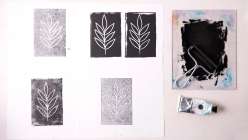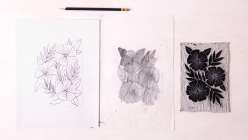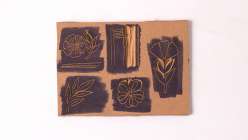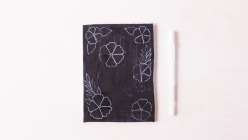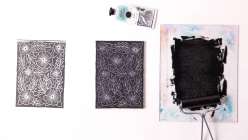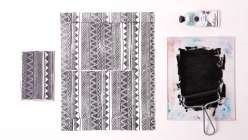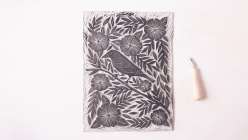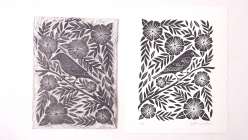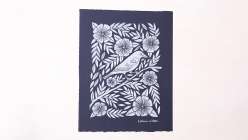 Browse members' projects from this class and share your own work! Learn how to take great photos
here
.
Class PDF
Transcript
Notes
Your timecode tags and notes for this section
Class Reviews
294 users recommended this class to a friend

Amanda Lewis
Loved this step by step guide. Katherine has a great teaching style and is very good at communicating ideas, trouble-shooting. Would love to see more on here - particularly reduction printing with more than one colour.
2 days ago