Learn four different stitches for this historical Japanese bookbinding structure: Four-hole, Noble, Hemp Leaf and Tortoise Shell. Single sheets are stacked and bound to create this simple and elegant binding. These are great books to use for sketchbooks, journals, photo albums and artists' books.
Here's what you'll need:
Materials:
bone folder
straight edge ruler
awl
cutting knife (optional if you tear paper)
needle
clothes pins
one sheet of 8.5 x 11 cover weight paper (will be halved to make two cover pieces)
5 -10 sheets of 8 1/2 x 11 text weight or light weight paper (will be halved to make the book pages)
thread (linen thread is best for bookbinding but for this binding you can experiment with other string or thread)
pencil
Downloads:
Learn how to:
Preparing paper and cover for binding
Creating sewing stations for binding
Four-hole, nobile, hemp leaf, and tortoise shell binding stitches
What you'll get:
An easy-to-follow lesson on how to create a Japanese side sewn sketchbook
10 HD video lessons you can access online anytime, anywhere
Itemized supply list
Downloadable PDF pattern included
Step-by-step instruction by artist Jody Alexander
The ability to leave comments, ask questions and interact with other students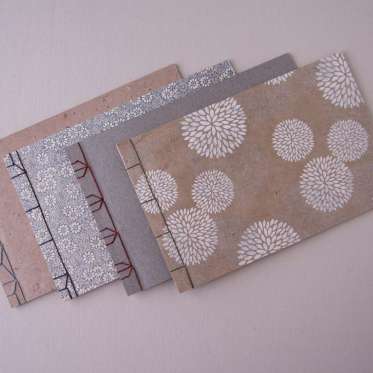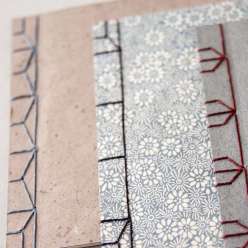 Browse members' projects from this class and share your own work! Learn how to take great photos
here
.
Class PDF
Transcript
Notes
Your timecode tags and notes for this section
Class Reviews
229 users recommended this class to a friend
Ally
I liked the subject matter, but the production quality of this series is terrible. Filmed in a dark room, and what close-ups there are at an odd angle. And what's with the gloves? They often block what she's doing with her hands. Disappointing.
September 7, 2022

Joan Cavanna
Another excellent class by Jody Alexander. She is concise and clear, easy to understand and to follow along. I learned along from this class
More than 3 months ago

Angela Lamet
Love the instructions. Easy to follow and beautiful outcome. Anxious to do them all!
More than 3 months ago