Make this simple-yet-sturdy book structure using either paper or fabric. This video originally appeared live July 11, 2019. Find more of Faith's classes, including the ones she mentions in this class
here
.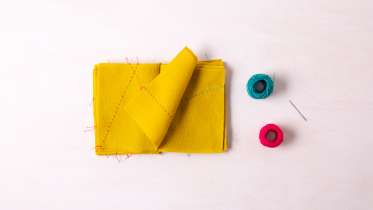 Browse members' projects from this class and share your own work! Learn how to take great photos
here
.
Transcript
Notes
Your timecode tags and notes for this section
Slot and Tab Books: 7/11/19 Reviews
125 users recommended this class to a friend

Sylvia Alexander
Faith has the most positive smile! I like their team work in front of the camera! Definitely going to try both paper and fabric books! Thank you so much!
September 21
L. Gwen Jackson
This an inspirational class. I have some ideas to use embroidery and beads . Thanks for sharing
July 17, 2023