Description
Intermediate
|
3 hours 15 min
Daily painter Erika Lee Sears shares her love of oil paints and the tips and tricks she's picked up after five years – and counting – of painting every single day. Learn brush handling, how to mix the perfect "black," and how to work with oil paints in a no-fuss, carefree way. Painting these simple sketches for an entire month enables good working habits and develops a familiarity and comfort with often-daunting oil paint. You'll work from included reference photos and will learn how to enhance their colors to create vibrant little paintings in your sketchbook.
Learn how to:
Paint from a photo
Make a loose sketch for painting
Mix color
Work with oil paint
Mix the perfect black
Create shadows and light
Work with color interaction
Enhance a painting from a photo reference
Paint on paper
What you'll get:
A 31-day series of easy-to-follow video lessons on how to paint with oils
31 HD video lessons you can access online anytime, anywhere
Detailed supply list
Step-by-step instructions by painter Erika Lee Sears
The ability to leave comments, ask questions, and interact with other students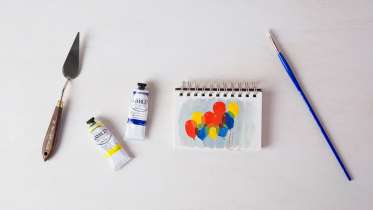 Oil Painting Daily Challenge
Materials
Here's what you'll need:
An assortment of oil paint. Erika uses Gamblin brand in the following colors: Ivory black, cadmium yellow light, cadmium red light, ultramarine blue, viridian yellow ochre, titanium white, burnt umber, alizarin crimson, viridian green or pthalo green
Palette paper
Bee Creative Mixed Media Art Journal in 4" x 6" and 6" x 9"
Palette knife
Gamsol
Container
Paper towels
Enamel tray
Size 2 round brush
Size 8 filbert brush
Size 6 flat brush
Blackwing pencil
Photo references
Downloads: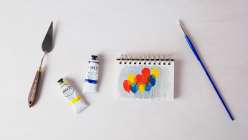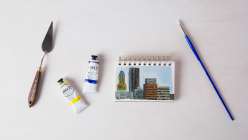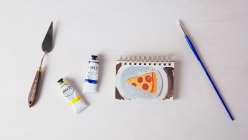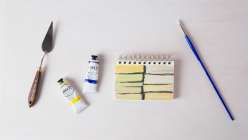 Browse members' projects from this class and share your own work! Learn how to take great photos
here
.
Notes
Your timecode tags and notes for this section
Who's Recently Taken This Class
Meet other Creativebug crafters who have recently taken this class.