Join artist and illustrator Carolyn Gavin for a month of exploring color. Using both gouache and watercolor, Carolyn will demonstrate how she works from reference and imagination to create her paintings. She begins the daily challenge with her signature florals, then works through the month using fruits, veggies, and household objects as subjects. You'll experiment with shape and color and learn how to let inspiration guide you along your painting journey. Finish your paintings by adding detail with pen and ink to create a month of beautifully rich paintings.
Here's what you'll need:
Arches Aquarelle cold pressed watercolor pad
Mixed media sketchbook
Holbein Watercolor Paints in the following colors: Opera Pink, Brilliant Orange, Vermillion Hue, Yellow Ochre, Yellow Grey, Cobalt Green, Horizon Blue, Permanent Green, Terre Verte, Permanent Green No. 2, Veridian Hue, Permanent Yellow Deep, Cadmium Yellow Lemon, Burnt Umber, Burnt Sienna, Mineral Violet, Bright Rose, Quinacridone Violet, Manganese Blue, Rose Madder, Crimson Lake, Shell Pink, Jaune Brilliant
Holbein Acryla Gouache in the following colors: Yellow Orange, Lemon Yellow, Mustard Yellow, Deep Yellow, Light Green, Grass Green, Deep Green, Burnt Umber, Titanium White, Peacock Blue
Optional: Japanese Kuretake watercolor pan set
Escoda brushes in size 2, 4, 6, 10 (filbert and round)
Flat brush no 10
Nib ink pen by E+M
Dr. Ph. Martin's black ink or India ink
Pentel Finito pen
Pentel Slicci pen
Faber-Castell Polychromos pens
Disposable palette
Paper towel
Binder clips
Downloads:
Learn how to:
Work with gouache
Work with watercolor
Paint from the imagination
Paint using a photograph for reference
Use a dip pen and ink to add details
What You'll Get:
A 31-day series of easy-to-follow video lessons on how to paint images from the natural world
31 HD video lessons you can access online anytime, anywhere
Detailed supply list
Step-by-step instructions by expert illustrator Carolyn Gavin
The ability to leave comments, ask questions and interact with other students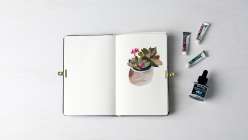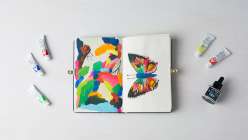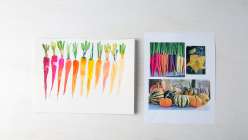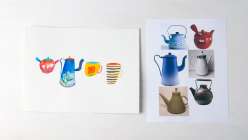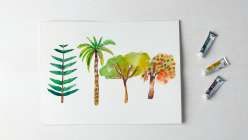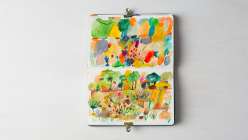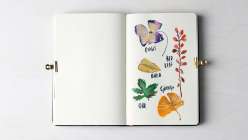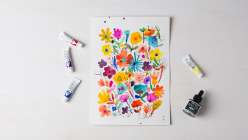 Browse members' projects from this class and share your own work! Learn how to take great photos
here
.
Class PDF
Transcript
Notes
Your timecode tags and notes for this section
Class Reviews
297 users recommended this class to a friend

Bonnie Riggi
I like the artist's loose style and how she encourages the viewer to experiment with paint, shapes, colors and different subjects. Video is well photographed. Great class for someone interested in abstract illustration.
More than 3 months ago