Gouache can be an elusive medium. How do you pronounce it? How do you use it? Painter, educator, author and illustrator Cleo Papanikolas of Cleomade will teach you everything you need to know about gouache, how to paint with it, and how to find your own painting style. Her latest book,
The Opposite is Also True,
explores how trying to find the "best way" or the "right way" to do something in art can result in discovering that the opposite way is also good. Art rules are very slippery and contradictory, so it's all about figuring out what is best for you right now. On each day of this daily practice, we'll ask one question about gouache - like "What is the difference between acryla gouache and regular gouache?" or "Do I paint light-to-dark or dark-to-light?" - and then paint out experiments to find the answers. Cleo helps build your confidence in your skills and develop the independence to be able to ask new questions and figure out the solutions on your own.
Here's what you'll need:
Brushes - #10 flat, #8 round and variety to test what you have
Plate or palette
Gouache - a basic set of primaries, black, white, and any favorite colors
Sketchbook - Cleo is using Handbook Journal Co. Travelogue series "drawing" 5.5" x 8.25"
Water cup
Paper towel
Palette knife
Parchment or cardstock cut to the size of your sketchbook pages to be used as interleaving
Pencil and sharpener
Paper towel, rag, or blue towel
Removeable tape such as washi tape, artist tape, or magic tape
Binder clip or banker's clasp
Watercolor kit
Swatches of watercolor paper for testing
Scissors
Gesso and acrylic matte medium
Additional supplies:
Acryla gouache
Blow dryer
Old dried out gouache or watercolor paint
Tracing paper
Cardstock for stencil-making
Colored pencils
Watercolor pencils
India ink
Pelikan ink
Gelly roll pen
Posca pen
Newsprint
Collage paper
Oil varnish such as Gamvar satin and disposable brush
Downloads:
Learn how to:
Paint with gouache
Select paint brushes
Choose paper
Prepare sketches and paint out experiments in your sketchbook
Mix gouache with other mediums
Overcome any hesitations about beginning to paint
Build up your technical skills and knowledge to forge forward with gouache
What you'll get:
Easy-to-follow video lessons on the many applications of gouache
31 HD video lessons you can access online anytime, anywhere
Print-at-home PDF containing a detailed supply list
Step-by-step instructions by artist Cleo Papanikolas of Cleomade
The ability to leave comments, ask questions and interact with other students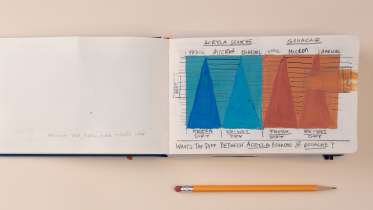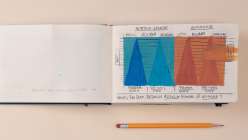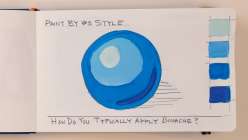 Browse members' projects from this class and share your own work! Learn how to take great photos
here
.
Class PDF
Transcript
Notes
Your timecode tags and notes for this section
Class Reviews
75 users recommended this class to a friend

Krystallo Tziallila
The instructor did a great job to demonstrate different techniques with gouache.
More than 3 months ago

Karen Lifford
Great technique that I was unfamiliar with. Clear instructions and great videos make this an easy addition to your art tools.
More than 3 months ago