More Sketchbook Explorations: Flora and Fauna Patterns
All levels
|
1 hour 34 min
Continue to develop your personal sketchbooking style by creating a balanced all-over design full of funky florals and cute animal figures. Drawing flora and fauna can often be intimidating, but Lisa encourages you to embrace imperfections and take a less literal approach. The fun in exploring your sketchbook is finding that cats can be blue, flowers can be square, and leaves don't always have to be green. This class is perfect for releasing any creative inhibitions you may have and approaching the blank page with a sense of fun and wonder.
Learn how to:
Select a complementary color palette
Draw floral designs in your own style
Draw animal figures in your own style
Create a balanced composition that is aesthetically pleasing to the eye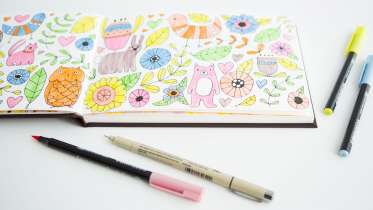 Chapters
Flora and Fauna Patterns
Materials and Creating a Pattern
Finishing Your Pattern with Color
Materials
Here's what you'll need:
8 ½" x 5" watercolor sketchbook (Lisa uses one by Strathmore)
Sakura Koi Brush Pens in five or six complementary colors (Lisa uses a light, neutral palette of greys, yellows, and peachy tones)
Micron 05 Pens
Black Pigma Brush Pen by Sakura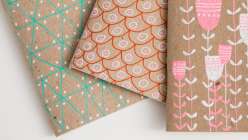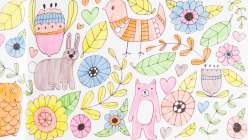 Browse members' projects from this class and share your own work! Learn how to take great photos
here
.
Notes
Your timecode tags and notes for this section
More Sketchbook Explorations
Who's Recently Taken This Class
Meet other Creativebug crafters who have recently taken this class.