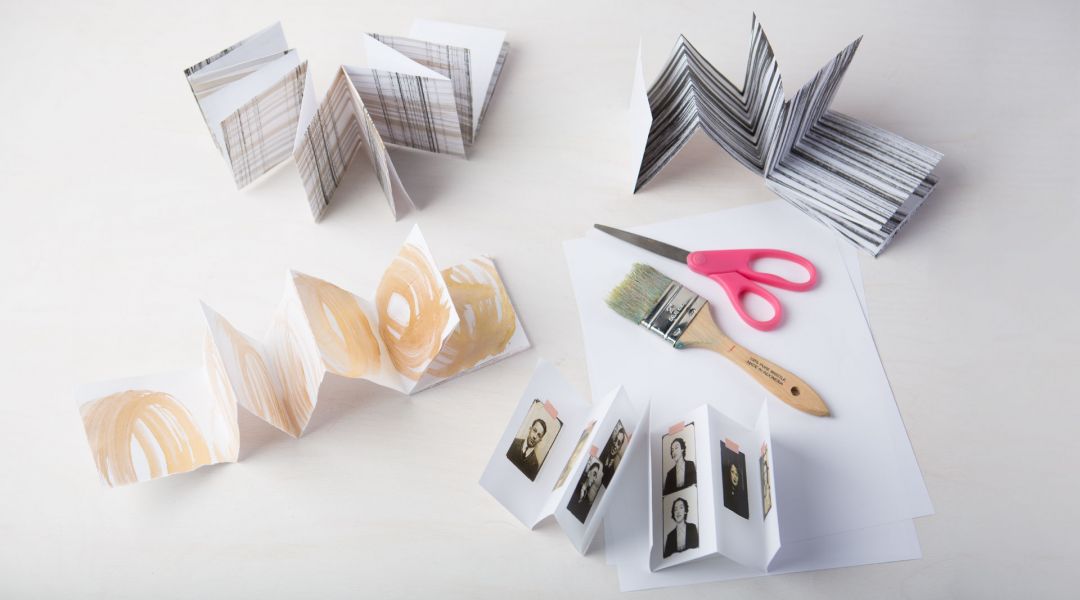 Zines are DIY booklets ("zine" is short for magazine) – perfect for showcasing your artwork and sharing with friends. Zine enthusiast, Courtney Cerruti, shows you how to make four simple zine structures using copy paper and a photocopier, including 8 or 16-page books made from a single sheet, an accordion book, and a pamphlet stitch book. Courtney fills her zines with found photos and doodles, but you can feature anything that sparks your imagination. Drawing from her own collection of zines, Courtney shows examples of each structure to get you inspired.
Here's what you'll need:
Found photos or drawings
8 ½" x 11" and 11" x 17" copy paper
Photocopier
Double-sided tape or glue stick
Sharp scissors or X-Acto knife and ruler
Washi tape (optional)
Awl (optional)
Embroidery or book-binding needle
Waxed linen thread
Pencil
Downloads:
Learn how to:
Create 4 single-page book structures (one 8-page book constructed with 8 ½" x 11" paper, two 16-page books using 11" x 17" paper, and one accordion book)
Create single signature zines using folded 8 ½" x 11" sheets and a 3-hole pamphlet stitch
Add artwork/create content within your single-page zines
Reproduce zines on a photocopier
What You'll Get:
Instructions on how to make four book structures
5 HD video lessons you can access online anytime, anywhere
Detailed supplies list
Step-by-step expert instruction from Courtney Cerruti
The ability to leave comments, ask questions, and interact with other students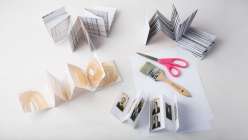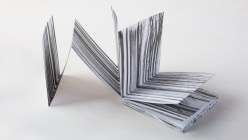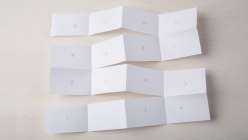 Browse members' projects from this class and share your own work! Learn how to take great photos
here
.
Class PDF
Transcript
Notes
Your timecode tags and notes for this section
Class Reviews
955 users recommended this class to a friend
Suzanne Presinal
I loved the class, I am putting the technique towards a medical illustration class i will be instructing next week. The folding was what I needed to see and the way the washi tape looked with the photos was really cool. Thanks for the class
November 29
Terry Duprie
This was an awesome class! I am so excited about making zines. Thanks, Courtney!!
November 8, 2022