Artist and educator Cleo shows us her new book - The Opposite is Also True: A Journal of Creative Wisdom. Please be advised that this giveaway is now closed. This video originally appeared live October 9, 2018.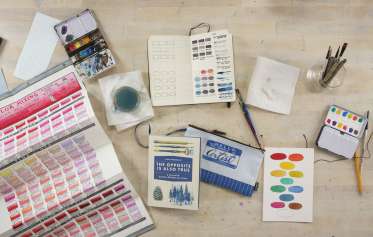 Materials
Here's what you'll need:
Browse members' projects from this class and share your own work! Learn how to take great photos
here
.
Notes
Your timecode tags and notes for this section