Learn two techniques for painting pine trees using Prima brand watercolor paints. This video originally appeared live September 13, 2018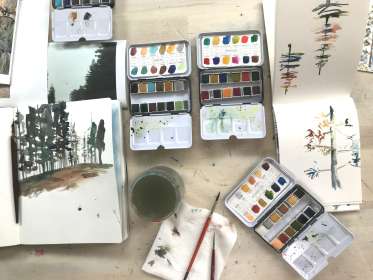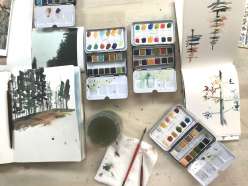 Browse members' projects from this class and share your own work! Learn how to take great photos
here
.
Transcript
Notes
Your timecode tags and notes for this section
Pine Tree Paintings: 9/13/18 Reviews
97 users recommended this class to a friend

Amy Bremenstuhl
I loved watching different ways to make a pine tree. So creative!
More than 3 months ago

Susan Weber
I really didn't get much out of this class. Too much gabbing and not enough teaching.
More than 3 months ago