Intermediate
|
1 hour 22 min
Learn how to make simple yet sweet stop-motion videos at home with acclaimed photographer, Thayer Gowdy. In this class, Thayer breaks down the basics of stop-motion technology, demystifying how to determine frames per second, storyboard ideas, build successful sets, and troubleshoot problems. Using an app called iStopMotion, you can keep your movie as low-tech or high-tech as you want, using on an iPhone and iPad or a high quality digital camera and your home computer. Once you understand the basics of animation, you can make stop-motion movies any length you please—from just a few seconds to minutes on end.
Learn how to:
Calculate frames per second
Storyboard an idea
Build a set
"Onionskin" and troubleshoot mistakes
Use iStopMotion software
What you'll get:
A detailed class by acclaimed photographer Thayer Gowdy on how to make stop-motion videos at home
9 HD video lessons you can access online anytime, anywhere
Step-by-step instruction and downloadable PDF included
The ability to leave comments, ask questions and interact with other students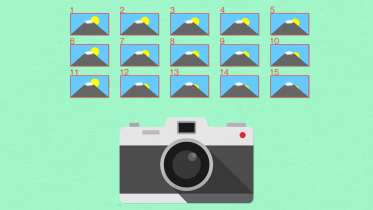 Chapters
Beginner Stop Motion
Advanced Stop Motion
Materials
Here's what you'll need:
Gear:
iPhone and iPad (for beginner animation)
GIF adapter to hold phone to tripod (for beginner animation)
DSLR camera and computer (for advanced animation)
USB or firewire cable to tether your camera to computer (for advanced animation)
Tripod with side arm or pipe and clamps
Sand bag (or make one out of books and tote bags!)
Clip lamps from hardware store with daylight bulbs
Foamcore
Animator's Toolbox:
Museum wax
Tweezers
Wooden dowels
Ruler
Small blocks (Jenga blocks are perfect!)
T-pins
Clear fishing line
Xacto blade
Rubber eraser
Pencil
Hairspray (travel size bottle)
Scissors
Double-sided tape
Adhesive sticky dots
Thin paper tape
Small clothespins
Calculator
Paper for your backdrop
Items to animate (such as toys; pompoms; confetti; party blowers; letters; and other small items)
Software:
iStopMotion for iPad - www.boinx.com/istopmotion/ipad/ (for beginner animation)
iStopMotion remote camera app *FREE on iTunes (for beginner animation)
iStopMotion 3 for Mac - www.boinx.com/istopmotion/mac/ (for advanced animation)
Downloads: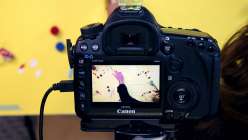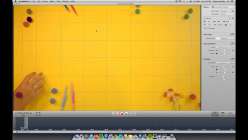 Browse members' projects from this class and share your own work! Learn how to take great photos
here
.
Notes
Your timecode tags and notes for this section
Who's Recently Taken This Class
Meet other Creativebug crafters who have recently taken this class.