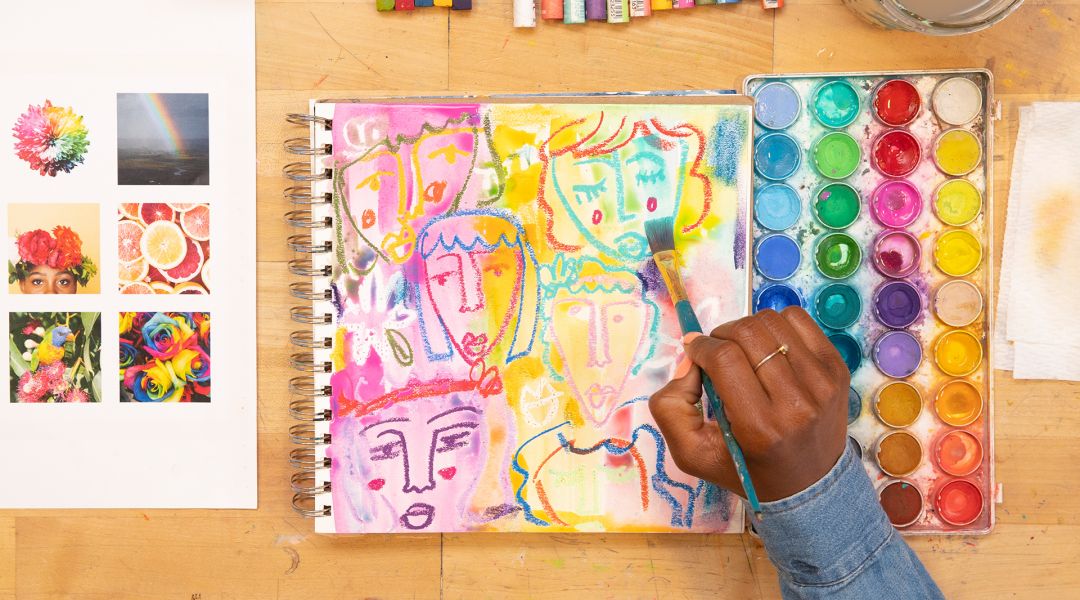 Come make artwork for radiant souls. In this daily practice, Berkeley artist Lily Sol invites you to tap into feminine energy in all its forms. Over the month together, use mixed media to channel four goddesses inspired by the power and beauty of nature. In your journal, you'll adorn your goddesses in flower crowns, jewels, and hues that make your heart sing. Lily's playful energy makes it easy to stay present and soft-hearted, so join us for a daily dose of blossoming.
Here's what you'll need:
Mixed media or watercolor paper sketchbook / journal
Various collage materials (found papers, magazines, photographs, metallic paper, etc.)
Variety of writing utensils (pencils, ink pen, color pencil, sharpie marker)
Variety of brushes for acrylic, watercolor, and glue (fine and medium round, flat)
Watercolor set
Gouache and/or acrylic paints, a few of each in warm and cool colors, black and white, iridescent paints (Lily uses Arteza Pearl colors and Golden Fluid Acrylics Interference Red)
Variety of paint pens (white, gold, green, pink, etc.)
Glue (Lily uses matte gel medium, but a glue stick is fine)
Oil pastels
Fixative spray
Scissors
Cup of water
Spray bottle
Paint palette
Scissors
X-acto blade
Acrylic ink (optional)
Chalk pastels (optional)
Downloads:
Learn how to:
Draw stylized facial features
Make your own collage paper paint with a palette knife
Paint with pearly, iridescent paints
Incorporate many layers to a composition
Use nature as inspiration for a portrait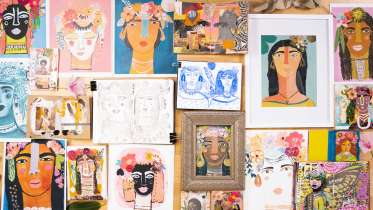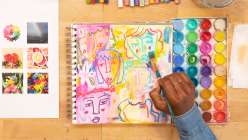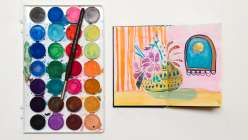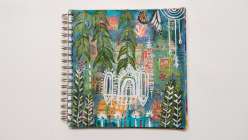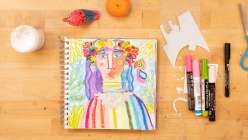 Browse members' projects from this class and share your own work! Learn how to take great photos
here
.
Class PDF
Transcript
Notes
Your timecode tags and notes for this section
Class Reviews
88 users recommended this class to a friend

Nian Yi Wang
Thank Lily's wonderful instruction, I did enjoy this journey and have a lot of fun, I love the way Lily says the creation of the goddess is embracing the feminine inside of you.
More than 3 months ago