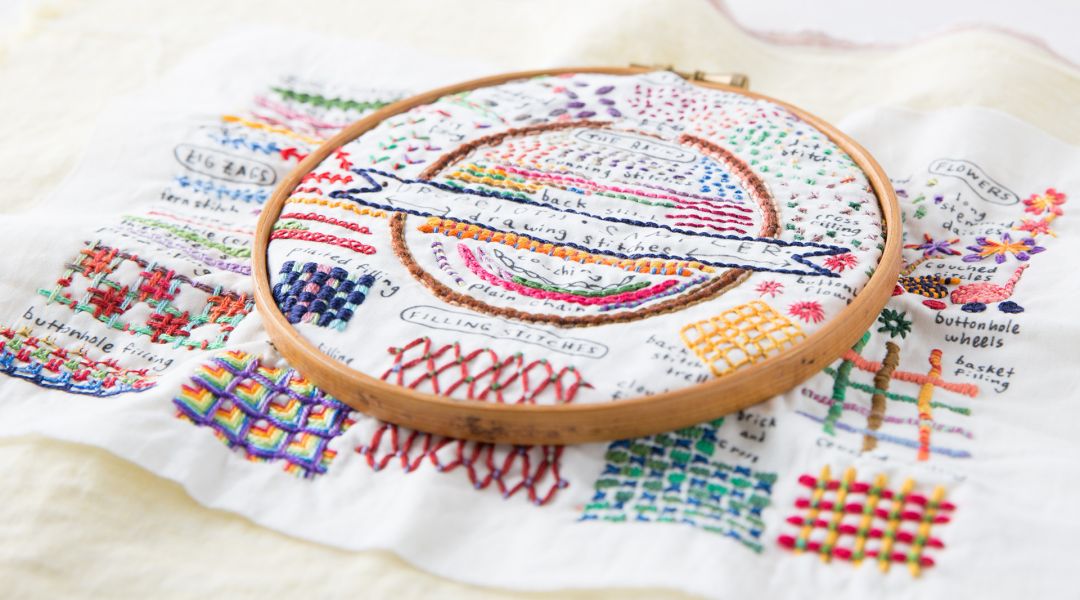 Master embroiderer and fine artist, Rebecca Ringuist, shares 31 days of stitches in our first ever Daily Embroidery Challenge. Using her "Drawing Stitches" sampler as a basis, Rebecca's embroidery style is vibrant, original, and simple enough for all skill levels to follow along. You'll start with basic stitches, then move on to groups of stitches that create textural effects, like confetti, fancy chains, zigzags, flowers, and filling stitches. Each day, you'll expand your knowledge of embroidery and build on techniques to combine elements that look complex but are easy to execute. Best of all, at the end of the month not only will you have learned loads of new techniques, but you'll also have a finished sampler!
Here's what you'll need:
Sharp scissors
Woven fabric or printed "Drawing Stitches" sampler – available here
Embroidery needles
Milliner's needles
Dull tapestry needles
Embroidery floss and Size 8 Perle cotton in colors of your choice
Embroidery hoop (Rebecca uses a size 6")
Thimble or rubber fingertip(s)
Twill tape, for wrapping inner hoop
Marking tool (Rebecca uses Mark-B-Gone marker, Pencil or Frixion Pen)
Optional: Cotton tapestry thread, larger Perle threads, knitting yarns, and crewel threads
Downloads:
Learn how to:
Hand-sew 31 embroidery stitches
Combine stitches to create new textures and background stitches
Work with a variety of embroidery threads and needles
What you'll get:
An easy-to-follow class teaching 31 different types of embroidery stitches – at the end of the month, you'll have a finished sampler!
31 HD video lessons you can access online anytime, anywhere
Itemized supply list
Step-by-step instruction by expert instructor Rebecca Ringquist
The ability to leave comments, ask questions and interact with other students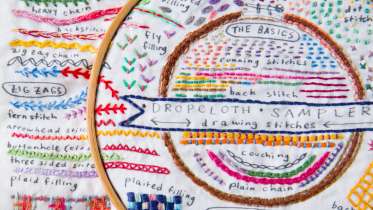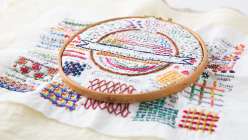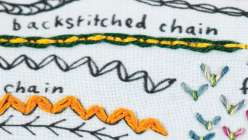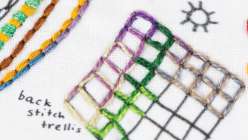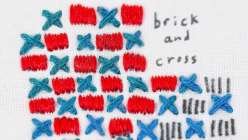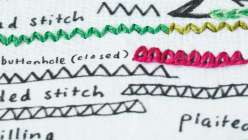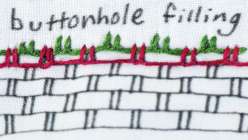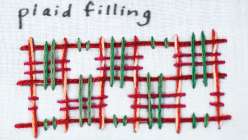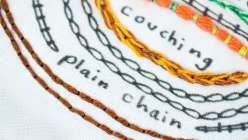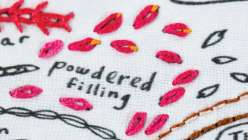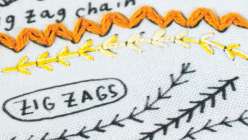 Browse members' projects from this class and share your own work! Learn how to take great photos
here
.
Class PDF
Transcript
Notes
Your timecode tags and notes for this section
Class Reviews
493 users recommended this class to a friend
Karen Manwiller
Loved it! I make chain or daisy stitched by making the loop first, going through the loop and tacking it down, but the way she does it allows for using different colors. Good to know a new way.
October 12, 2022

Lucy Patrick
Good teacher and lots of examples to trigger new ideas about how to use the stitches taught.
October 6, 2022

Susan Vande Hei
Rebecca did a great job explaining and showing the steps clearly.
September 29, 2022