Yao Cheng joins Courtney to paint a fabulous floral still life. This video originally appeared on Facebook Live on June 8, 2017.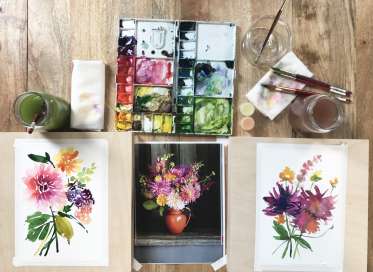 Browse members' projects from this class and share your own work! Learn how to take great photos
here
.
Transcript
Notes
Your timecode tags and notes for this section
Class Reviews
247 users recommended this class to a friend

Laureen Gaston
I first watched this back in 2017 and have revisited this and other Yao Cheng's classes and I learn something new every time! Thank you CB!!
1 day ago

Rebecca Strand
I enjoyed watching the process of both painters and hearing their comments about why and what they were doing.
More than 3 months ago