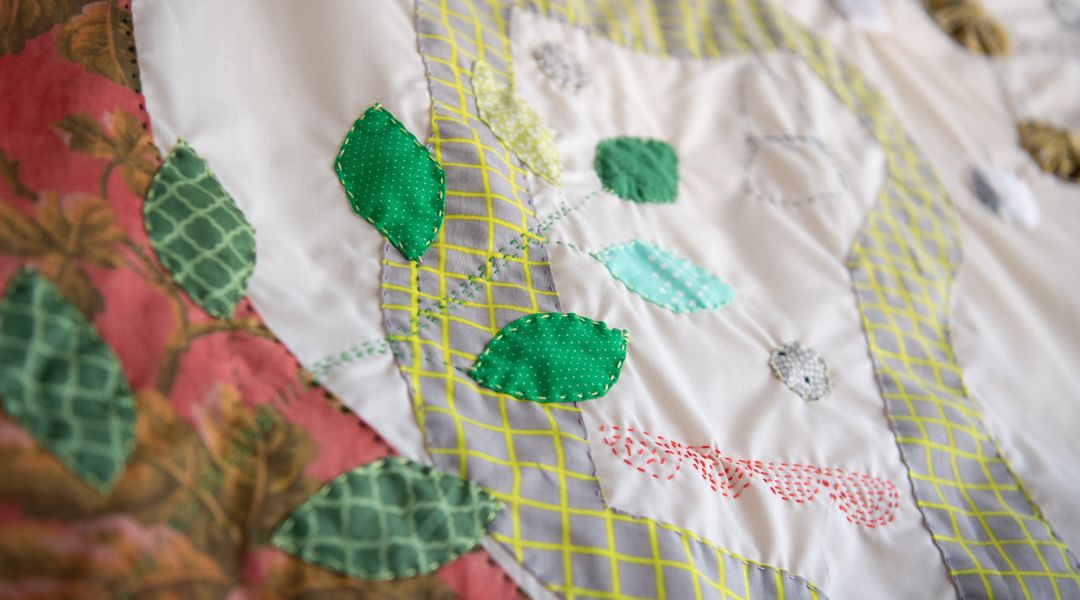 When asked whether Milwaukee-based artist and quilter Heidi Parks travels with her sewing machine, she answers "yes" and holds up a sewing needle. Using simply a needle, scraps of fabric, and colorful thread, this daily practice in hand-stitching has something for artists of all mediums. Learn techniques and artistic concepts that relate to a story-telling quilt and sew a quilt top through stitching, appliqué, patchwork, and other hand-piecing methods. This is a wonderful way to use sentimental fabric scraps, work organically to keep creativity flowing, and find beauty in imperfection. The daily prompts of this quilt design are a bit of a scavenger hunt encouraging you to show up curious. And since our hands are our most valuable tool, Heidi - who is also a yoga therapist - shares some hand yoga stretches to give you the self-care your practice deserves.
To follow along on social media, please post your progress using the tag #DailyPracticeQAL
Here's what you'll need:
3' x 3' piece of light-colored cotton or linen fabric
Assorted fabric pieces and scraps
Sewing needle - Heidi likes the Dritz milliner's multi-pack
Thread, in as many colors as you like - Heidi prefers DMC pearl size 8
Scissors or snips
Straight pins
Thimbles, both pushing and pulling
Small embroidery hoop 5-8"
Iron and ironing surface
Cereal box, aluminum foil, and felt tip maker for optional appliqué technique
Erasable fabric marker (optional)
Rotary cutter and mat (optional)
Check out Heidi's Favorite Supplies
Downloads:
Learn how to:
Design a quilt top as a personal memoir
Appliqué using the running, ladder, whip stitches
Embroider unique shapes and objects
Tie a tailor's, quilter's and slip knot
Stretch your hands to prevent injury
Hand weave with embroidery thread
Sew a yo-yo
Assemble small patchwork
What you'll get:
Video lessons on how to make the Story Top Quilt
31 HD video lessons you can access online anytime, anywhere
Detailed supplies list
Step-by-step expert instruction from artist Heidi Parkes
The ability to leave comments, ask questions, and interact with other students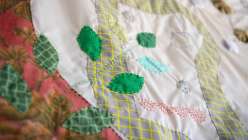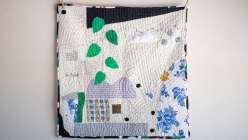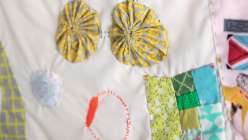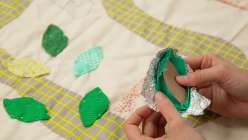 Browse members' projects from this class and share your own work! Learn how to take great photos
here
.
Class PDF
Transcript
Notes
Your timecode tags and notes for this section
Class Reviews
209 users recommended this class to a friend

Kyra Alex
I absolutely loved everything about this class. Heidi's kind, calm, inviting energy and clear, well demonstrated technique and instruction has opened a heart door in my creativity that is simply delightful. Thank you very much, I've had a blast witnessing my soft story unfold.
2 days ago

Maia Maslach
Heidi explains in such a sweet way, she allows our creativity to soar and makes everything look easy.. Great class, I enjoyed it a lot! Thank you!
November 27