Sewn Shirring: 7/11/17
Ashley Nickels stops by the studio to demonstrate shirring on fabric. This video originally appeared on Facebook Live on July 11, 2017.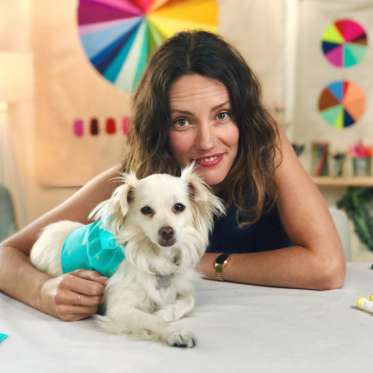 Browse members' projects from this class and share your own work! Learn how to take great photos
here
.
Transcript
Notes
Your timecode tags and notes for this section
Sewn Shirring: 7/11/17 Reviews
38 users recommended this class to a friend
Dale Blackstock
I like this method more than the foot on my machine for gathering and shirring. This looks easier.
More than 3 months ago
cynthia shanley
steam ironing is a must in shirring, not a maybe; also important to adapt pattern (increase width) to allow shrinkage due to gathers OR cut pattern piece after shirring. If you're going to pretend you're sharing valuable information, lose the dog.
More than 3 months ago