San Francisco based, multi-media artist extraordinaire Risa Iwasaki Culbertson is here to undo all your fears about taking your art digital. This class introduces digital-curious artists to Procreate by building skills with individual images and then bringing them together to create a full scene. Utilizing an underwater theme full of sea creatures to get you more comfortable with the program, you will explore useful tools as the lessons build on each other, resulting in familiarity with layers, masks, brushes, blurs, blooms, and so much more. Risa then shows you the way to bring your digital work to life, both in Procreate and in the real world.
Here's what you'll need:
iPad Pro (Requires iPadOS 14.4 or later)
Compatible Apple Pencil
Procreate downloaded from App Store ($9.99) Version 5.2.2 is most recent at time of recording
Paper and pencil for sketching
If needed, find Procreate FAQs here
Downloads:
Learn how to:
Know what you need to run the Procreate app
Get acquainted with the basic functions of Procreate
Access essential shortcuts
Import paper sketches, photos, and online resources
Make simple animations and GIFs
Save, export, and share your digital creations
What you'll get:
Instructions on how to work with the Procreate app
31 HD video lessons you can access online anytime, anywhere
Detailed supplies list
Step-by-step expert instruction from artist Risa Iwasaki Culbertson
The ability to leave comments, ask questions, and interact with other students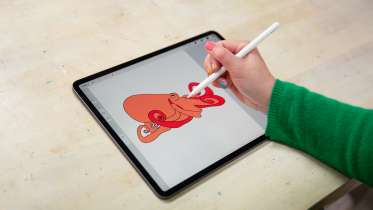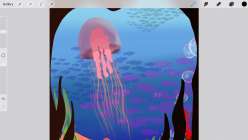 Browse members' projects from this class and share your own work! Learn how to take great photos
here
.
Class PDF
Transcript
Notes
Your timecode tags and notes for this section
Class Reviews
51 users recommended this class to a friend

Cj SWITZER
Risa's class is excellent! She provided the tools to me, as a beginner, so I can now have FUN playing in beautiful, incredible ways. Thank you, Risa!
November 22, 2022