Use recycled plastic and a pasta maker to create prints that look like etchings. This video originally appeared on Facebook Live on March 7, 2018.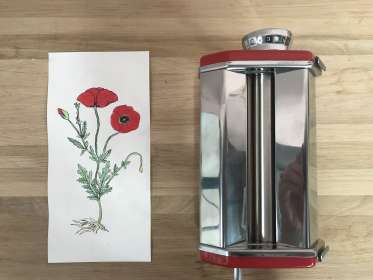 Browse members' projects from this class and share your own work! Learn how to take great photos
here
.
Transcript
Notes
Your timecode tags and notes for this section
Class Reviews
159 users recommended this class to a friend

Barbara St Clair
I know this was live, but I get so tired of the people who ask questions that have already been covered. Kind of an annoyance to those of us who pay attention and uses up time. As far as the process she was demonstrating - it was cool and something I want to try.
February 10, 2023

C T
Pretty cool way to re-purpose a kitchen tool (pasta maker). This project is definitely one of the more approachable print making how-tos, provided you have a pasta maker. Happy printing!
January 14, 2023