Want to learn how to draw manga characters that look like they're straight out of a graphic novel? Anime artist and pop surrealist, Camilla d'Errico, shows you how. In this thorough class, she shares pro tips for figure drawing a boy character and a girl character from several different angles: a standard straight-on and back-view pose, a three-quarter turn, and a profile view. Learning how to draw figures from several perspectives will allow you to fully round out the look and feel of your character and place them in a variety of imaginative scenarios.
Psst...Don't forget to take Camilla's other class on
Drawing Manga Faces.
Here's what you'll need:
8 ½" x 11" 60-80 lb cardstock in white
Non-reproduction blue lead mechanical pencil - Camilla uses Pilot Color Eno brand .7mm mechanical pencil with non-repro blue leads
White eraser
Black pens, including ballpoint, Copic, Prismacolor and Micron
Mechanical pencils (optional)
White Out (if necessary)
Clear ruler
Downloads:
Learn how to:
Use non-reproduction blue lead pencil to create an under-drawing
Ink a sketched drawing using black pens
Draw boy and girl manga figures from four perspectives
What You'll Get:
A comprehensive course on drawing manga style figures from several perspectives
10 HD video lessons you can access online anytime, anywhere
Detailed supplies list
Step-by-step expert instruction from world-renowned artist, Camilla d'Errico
The ability to leave comments, ask questions, and interact with other students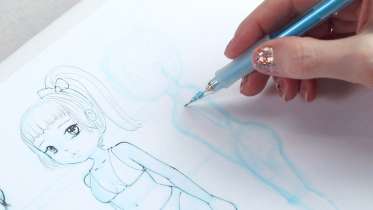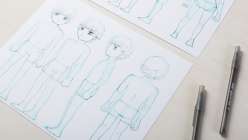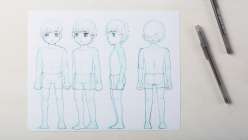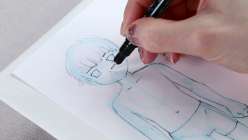 Browse members' projects from this class and share your own work! Learn how to take great photos
here
.
Class PDF
Transcript
Notes
Your timecode tags and notes for this section
Class Reviews
39 users recommended this class to a friend
A Black
This was a very cool class. I'm not much of a manga fan, but this was so fun to watch! Ms. d'Errico is very talented, but she explains well and makes you feel like you can do it, too.
More than 3 months ago

Kelly Campbell
Yes, figure drawing is hard! So anything like this is helpful, especially when you want to draw cute manga characters! Thank you Camilla
More than 3 months ago