All levels
|
1 min 24 sec
There are many variables that can change the gauge of your swatch, but you may not realize that the needle material can be one of them. Expert knitter Carla Scott demonstrates how to get consistent gauge across swatches and project knitting by keeping in mind this simple fact.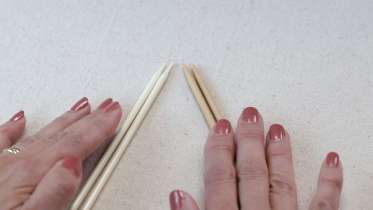 Browse members' projects from this class and share your own work! Learn how to take great photos
here
.
Transcript
Notes
Your timecode tags and notes for this section
Knitting Techniques: Using Consistent Needles Reviews
163 users recommended this class to a friend

Sharon Mccleave
Incredibly informative in such a short video. To sate my curiosity, I would've enjoyed seeing Carla knit a swatch with both types of needles to compare outcomes.
More than 3 months ago