Learn to recreate the look of Kintsugi, the Japanese art of decoratively repairing broken pottery. This video originally appeared on Facebook Live on January 23, 2018.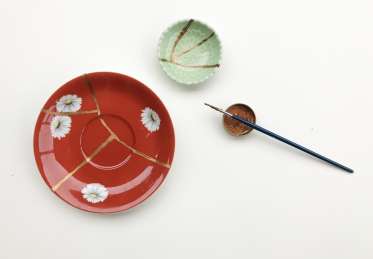 Browse members' projects from this class and share your own work! Learn how to take great photos
here
.
Transcript
Notes
Your timecode tags and notes for this section
Class Reviews
52 users recommended this class to a friend

Susan Buckles
Very good presentation of what is traditionally a very complex process.
More than 3 months ago

Cynthia Cloud
Loved this. Wish I new about this earlier. I have a piece that I am going to try this on.
More than 3 months ago