All levels
|
1 hour 5 min
Crafting Together: Crafting for Mental Health with Faith and Heidi
Artists Heidi Parkes and Faith Hale gather in conversation in honor of Mental Health Awareness. They begin by making embroidery doodles to launch a month-long quilt-along using Heidi's
Story Quilt Top class
. Then, as participants work, Heidi shares about the magic of storytelling and cognitive reframing. With tenderness and thoughtful vulnerabiity, Heidi shares her origin story with quilting and the myriad ways crafting has impacted her mental health. This class was originally filmed live May 5, 2023.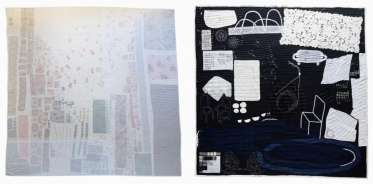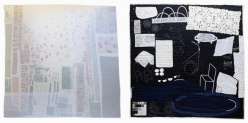 Browse members' projects from this class and share your own work! Learn how to take great photos
here
.
Transcript
Notes
Your timecode tags and notes for this section
Crafting Together: Crafting for Mental Health with Faith and Heidi Reviews
28 users recommended this class to a friend
Aijung Kim
Such honesty! Loved hearing about the origins of your quiltmaking and the events in your life behind your pieces. Thanks for being so open about sensitive moments in your life. Beautiful quilts!
October 17, 2023

Beverly Stoskus
Very inspiring. I am a mender too! A great way to connect to mental and emotional healing.
More than 3 months ago