Tara's quilts are notoriously vibrant and she talks us through her process for choosing colors. This video originally appeared on Facebook Live on August 24, 2017.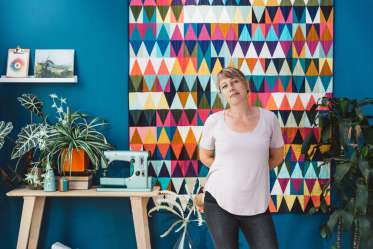 Browse members' projects from this class and share your own work! Learn how to take great photos
here
.
Transcript
Notes
Your timecode tags and notes for this section
A Color Conversation with Tara Faughnan: 8/24/17 Reviews
160 users recommended this class to a friend

sandy keefe
I really like Tara as an instructor, especially because she's appealing to those who are not beginners...I've been quilting for many years and find most instruction to be routine rehash of what I know. This color class gave me a couple of good ideas about playing with the color and using my camera on my phone. She's worth following! Oh, and I love her quilts. No drama with her teaching...just do it and get on with it.
More than 3 months ago