Courtney shows her favorite tips and tricks for getting your craft and school supplies in order. This video originally appeared on Facebook Live August 7, 2018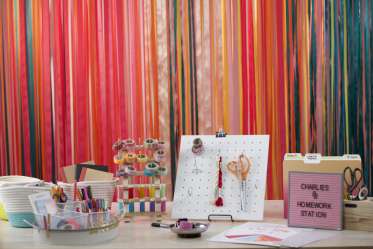 Browse members' projects from this class and share your own work! Learn how to take great photos
here
.
Transcript
Notes
Your timecode tags and notes for this section
Back to School Organizing: 8/7/18 Reviews
15 users recommended this class to a friend

Aneesa Waheed
Omg loved this video it helped me so much now I love coming in my room just to see my homework station.
More than 3 months ago
Deborah Cramer
Very good ideas and the ideas are easy to do and get a hold of to use.
More than 3 months ago