Master of package presentation, Courtney Cerruti, leads you through 25 days of gift wrap ideas and techniques. Beginning with more complex projects and ending with quick fixes to common wrapping dilemmas, you'll use simple craft materials to wrap, adorn and decorate your holiday gifts. Whether you're getting ready for the holiday season or preparing for a special gift-giving occasion, this class will give you ideas you'll use year round.
Learn how to:
Wrap a standard-shaped gift, like a box or a book
Creatively wrap gifts with pompoms, strings, coffee filters, and other unusual materials
Wrap odd-shaped gifts, like wine bottles and canisters
Make a creative advent calendar
What you'll get:
A daily holiday gift wrapping challenge with master instructor Courtney Cerruti
25 HD video lessons you can access online anytime, anywhere
Detailed supplies list
The ability to leave comments, ask questions, and interact with other students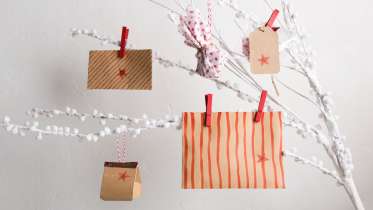 Chapters
25 Days of Gift Wrap
Materials
Here's what you'll need:
Day 1: Glassine envelopes, origami paper, craft paper, small clothespins, rubber stamp and ink
Day 2: Scissors, hair ties, wrapping paper, Scotch tape, double-sided tape, ribbon, tulle, decorative tape, tags, labels, vintage photographs, pens, stickers yarn, ornaments, greenery, confetti, yarn, twine
Day 3: Japanese paper (called kozo or unryu), food coloring or watercolor
Day 4: Coffee stirrers, yarn, tapestry needle, glue dots
Day 5: Laser or toner-based photocopy, packing tape, bone folder
Day 6: Twig, pompoms, hot glue gun
Day 7: 12" x 12" cardstock, double-sided tape
Day 8: Washi tape (at least three rolls)
Day 9: Yarn, scissors
Day 10: Clementine orange peels, small cookie cutter, button thread, needle
Day 11: Star stickers, decorative thread, twine or yarn
Day 12: Felt scissors, metallic thread, tapestry needle
Day 13: Celophane, large confetti, tape
Day 14: Ephemera, gift wrap
Day 15: Twigs, card stock, brush pens
Day 16: Two types of wrapping paper
Day 17: Sealing wax, wax seal, thick thread or twine, candle or lighter
Day 18: Paper covered in sketches, calligraphy or doodles
Day 19: Decorative cardstock, glue dots
Day 20: Cupcake tin, ribbon, cupcake liners, scissors
Day 21: Craft paper or handmade wrapping paper
Day 22: Wire-edged ribbon, decorative ribbon
Day 23: Packing tape, glitter or confetti
Day 24: Take-out container, fabric
Day 25: Ornament
Downloads: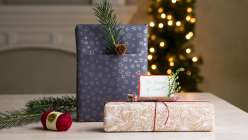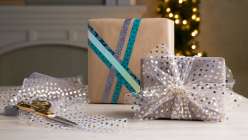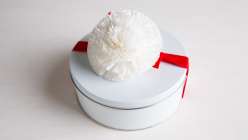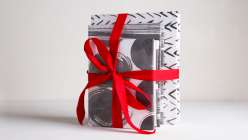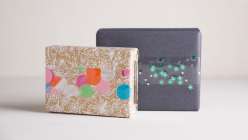 Browse members' projects from this class and share your own work! Learn how to take great photos
here
.
Notes
Your timecode tags and notes for this section
Who's Recently Taken This Class
Meet other Creativebug crafters who have recently taken this class.