Professional artist and storyteller Christopher Clark's favorite subject to paint is the light itself, and in nowhere is it more important than the portrait. Inspired by 19th century art and the Impressionist Movement, this class formally guides you through all stages of developing a portrait in oil paint. Learn about light, shape, value, and anatomy sculpturally, as you push and pull with charcoal and add and subtract paint. Begin with a charcoal study, then move on to underpainting. Then follow with blocking out general shapes with paint and then adding a few more layers of detail and fine-tuning. While portraits can certainly be challenging, they are also immensely rewarding.
Here's what you'll need:
Brushes - Christopher recommends several brushes for each size so you can have a different paint color on each brush and save time washing them
Rosemary Ivory Synthetic Bristle Brush, Brush shape: Long Flat, Sizes: 10, 6, 2, 0
Other brushes - a few brushes for underpainting, like cheap chip brushes from a hardware store: 1", 2", and 3", small liner brush, soft fluffly brushes for blending edges
Medium such as odorless mineral spririts, Gamblin solvent-free fluid, and solvent-free gel, or Galkyd medium and gel
Williamsburg oil paint in Titanium white, cadmium lemon, yellow ochre, cadmium orange, transparent oxide brown, transparent oxide red,
cadmium red medium, alizarin crimson, ultramarine blue, pthalo blue, pthalo green
Canvas boards or stretched canvases - minimum size should be 11×14" and 16x20" is nice to have a little more room. Christopher is using 18x24".
Palette - Christopher uses a glass palette. You can use any piece of 1/4" glass you have
Palette Knives - Christopher uses a Bob Ross palette knife (it has two edges on it, one long and one short) and a triangle-shaped palette knife
Paint Solvent - Turpenoid, Gamsol, and any kind of Oderless Mineral Spirits are all fine
Brush Cleaning Jar: Christopher uses a Silicoil Brush Cleaning Tank. You'll need this or some kind of jar about 3/4 full of solvent.
Paper towels or rags
Drawing Materials including a paper sketch pad, charcoal, kneaded rubber erasers, foam brush, and spray adhesive
Easel
Apron
Brush Cleaner such as "Masters Brush Cleaner" or "Studio Soap"
Download the class PDF for this materials list with additional notes from Christopher as well as reference photos
Downloads:
Learn how to:
Paint a portrait in oils
Hold your paint brush
Start with a charcoal sketch to determine the shapes and values of your painting
Consider the importance of anatomy
Underpaint
Properly clean your brushes and palette
Develop your portrait in layers
What you'll get:
Unique video lessons on how to paint a portrait using oil paintings
9 HD video lessons you can access online anytime, anywhere
Detailed supplies list
Step-by-step expert instruction from artist Christopher Clark
The ability to leave comments, ask questions, and interact with other students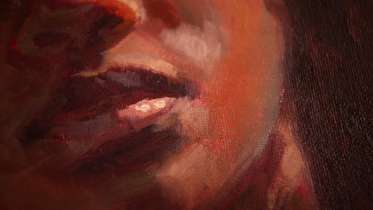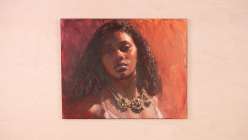 Browse members' projects from this class and share your own work! Learn how to take great photos
here
.
Class PDF
Transcript
Notes
Your timecode tags and notes for this section
Class Reviews
8 users recommended this class to a friend

Tammy Jordan
Very much in details, the portrait is mirror image of the beautiful lady wow amazing
October 6, 2022