Creativebug now offers a different type of content you can stream: artful meditation videos. You already know the soothing benefits of crafting something with your hands. In this third video in the series, you'll receive the therapeautic benefits by proxy when you watch skilled Creativebug craftspeople iron, cut, sort and stitch fabric. Find yourself a peaceful location, press play, and relax.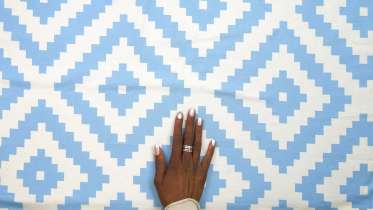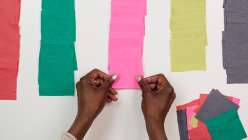 Browse members' projects from this class and share your own work! Learn how to take great photos
here
.
Transcript
Notes
Your timecode tags and notes for this section
Class Reviews
29 users recommended this class to a friend
Yvonne Varner
A project should have been made out of meditations example a fabric sachet
More than 3 months ago

g...@edmontonlibrary.creativebug.com
it was very calming to watch the slow instruction
More than 3 months ago
Kim Ruffin
It was a nice way to relax and think about the joy that comes from different stages of the creative process. It also made me think of the generations of people who have been textile artists because the sewist's hair reminded me of my grandmother and my emerging grey hair.
More than 3 months ago