Julie and Courtney make candy-filled leis to gift to your grads. This video originally appeared on Facebook Live on May 30, 2017.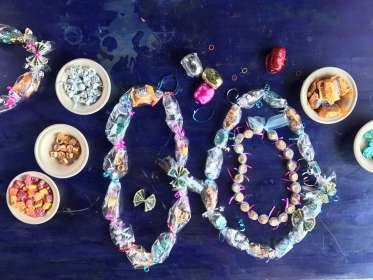 Browse members' projects from this class and share your own work! Learn how to take great photos
here
.
Transcript
Notes
Your timecode tags and notes for this section
Candy Leis: 5/30/17 Reviews
33 users recommended this class to a friend

Jayne Oconnor
Lots of good ideas on how to make variations! I have 6" tulle here right now, but no cellphone, so I can still do the project. I wouldn't have thought of using that, so I appreciate the extra suggestions.
More than 3 months ago