Description
Spring is just around the corner. Let your creativity bloom with botanically-inspired painting projects and warm up your hands with new techniques in quilting and embroidery. Watch this quick promo to see a sneak peek of our all-new releases.
Click here
to watch all of the classes shown in the promo.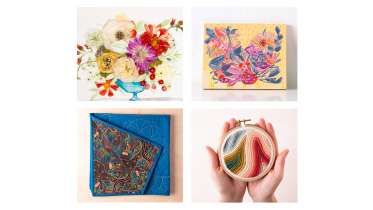 Materials
Here's what you'll need:
Browse members' projects from this class and share your own work! Learn how to take great photos
here
.
Notes
Your timecode tags and notes for this section