Knitting speed increases with time and practice of course, but there are other small factors to take into consideration that can affect your knitting speed in a big way. Professional knitter and knitwear designer Carla Scott demonstrates the specific technique she uses to get so many stitches worked up so quickly.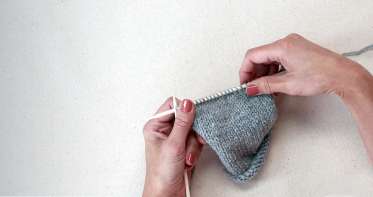 Browse members' projects from this class and share your own work! Learn how to take great photos
here
.
Transcript
Notes
Your timecode tags and notes for this section
Class Reviews
459 users recommended this class to a friend

Karla Norgaard
This looks like a preview for a full class. It is very quick and ends abruptly without really saying how to knit fast.
January 7, 2023

Cecelia La Rossa
She never said any information about how to knit, but just her skills, I would not recommend this lady.
January 7, 2023