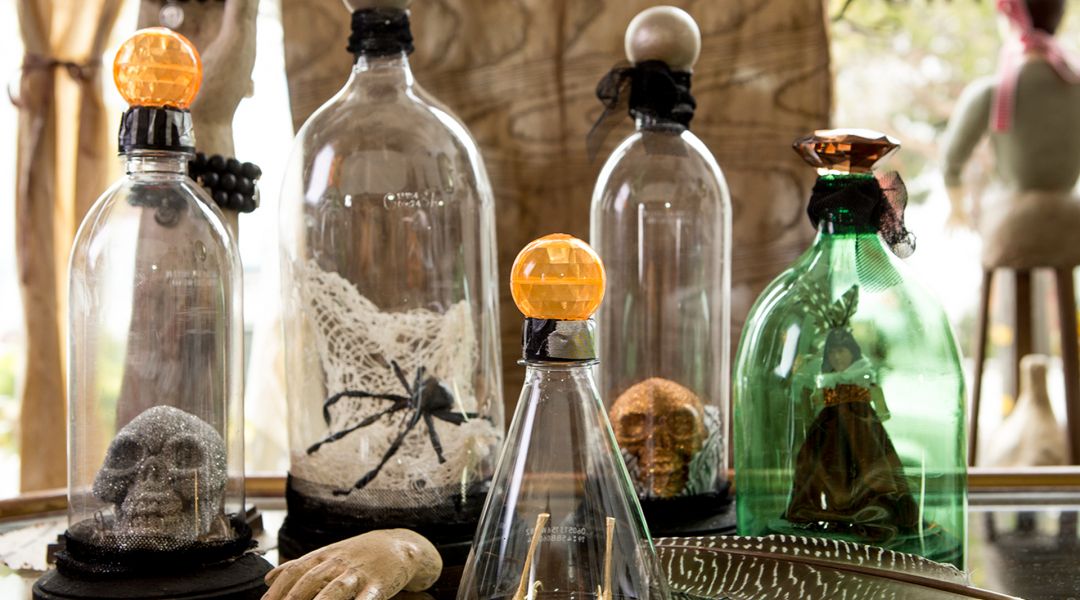 This class is jam-packed with six different Halloween craft projects that range from gothic and bookish to add a slightly sinister note to an adult cocktail party to paper decorations and Halloween surprise balls that will enliven any kids' party. Use these ideas as a jumping-off point to customize your own Halloween decorations.
Here's what you'll need:
Rag Wreath:
embroidery hoop (Courtney uses a 14" hoop)
fabric scissors
scraps of fabric in black and white or autumnal colors
Paper Rosettes:
construction paper
spooky face templates
assorted pipe cleaners
black and white masking tape
scissors
hot glue gun or tacky glue
Mummy Surprise Balls:
treats for inside surprise ball
black crepe paper streamer
googly eyes
Upcycled Paper Wreath:
16" cardboard circle for base of wreath (or store bought round cake base)
used paper back book
pen
scissors
stapler
hot glue gun and tacky glue
clip art (optional)
glitter (optional)
Cloches:
soda or water bottles with removable labels (2liter works well)
round wooden plaques (found at a craft store)
collection of Halloween items you want to show off
amber super fine glitter
trim - fabric - or ribbons (optional)
black masking tape
washi tape
cupcake liners
wooden craft beads (1 to 1.5 inches, scissors, hot glue gun, exacto or utility knife, gold and black craft paint, paint brush
Book Centerpieces:
Downloads:
Learn how to:
Make 6 different craft projects for Halloween
Customize your own Halloween decorations
What you'll get:
An easy-to-follow lesson on how to make your very own Halloween decorations.
6 HD video lessons you can access online anytime, anywhere
Detailed supply list
Step-by-step expert instruction from expert artist Courtney Cerruti
The ability to leave comments, ask questions and interact with other students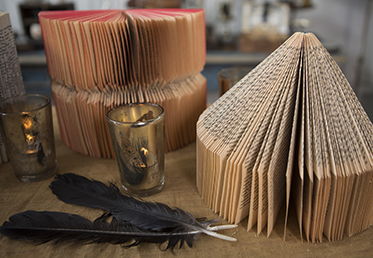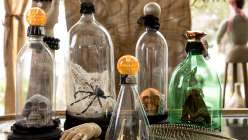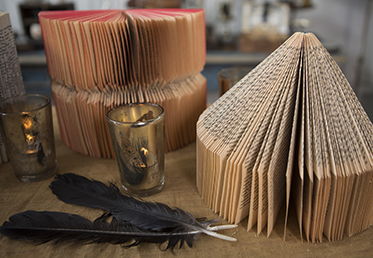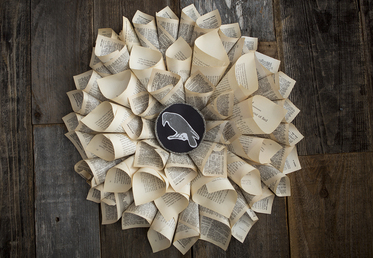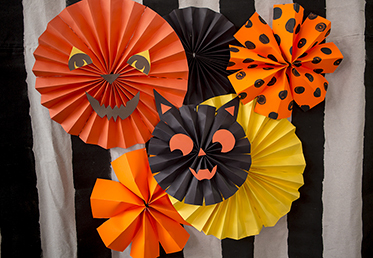 Browse members' projects from this class and share your own work! Learn how to take great photos
here
.
Class PDF
Transcript
Notes
Your timecode tags and notes for this section
Class Reviews
111 users recommended this class to a friend

Barbara Wheeler
Wonderful class! Lots of fun ideas and the instruction was clear and thorough!
October 3, 2022

Consuelo LeZama
I enjoyed the easy and fun directions. I have taken other classes by Courtney Cerruti. She is my favorite instructor!
More than 3 months ago