Take a look at all the fun and festive classes we have in store for you in the coming month. This video originally appeared live December 4, 2018.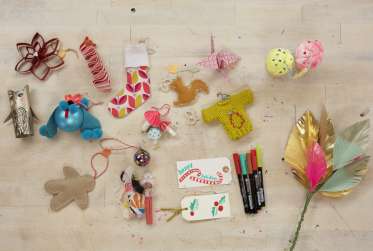 Browse members' projects from this class and share your own work! Learn how to take great photos
here
.
Transcript
Notes
Your timecode tags and notes for this section
December Preview: 12/4/18 Reviews
14 users recommended this class to a friend

Janet Hill
This wasn't really a class, more of the preview as stated. Looking forward to seeing how easy a class will be.
More than 3 months ago

Mary Hightower
I love the relaxed conversation and the laughter between creative friends. Makes me want to try whatever you're talking about.
More than 3 months ago